Warranty
LEKKER Bikes Europe BV offers a 2-year guarantee on frames. We also provide a 2 year warranty on the components of our different models from the day of purchase*.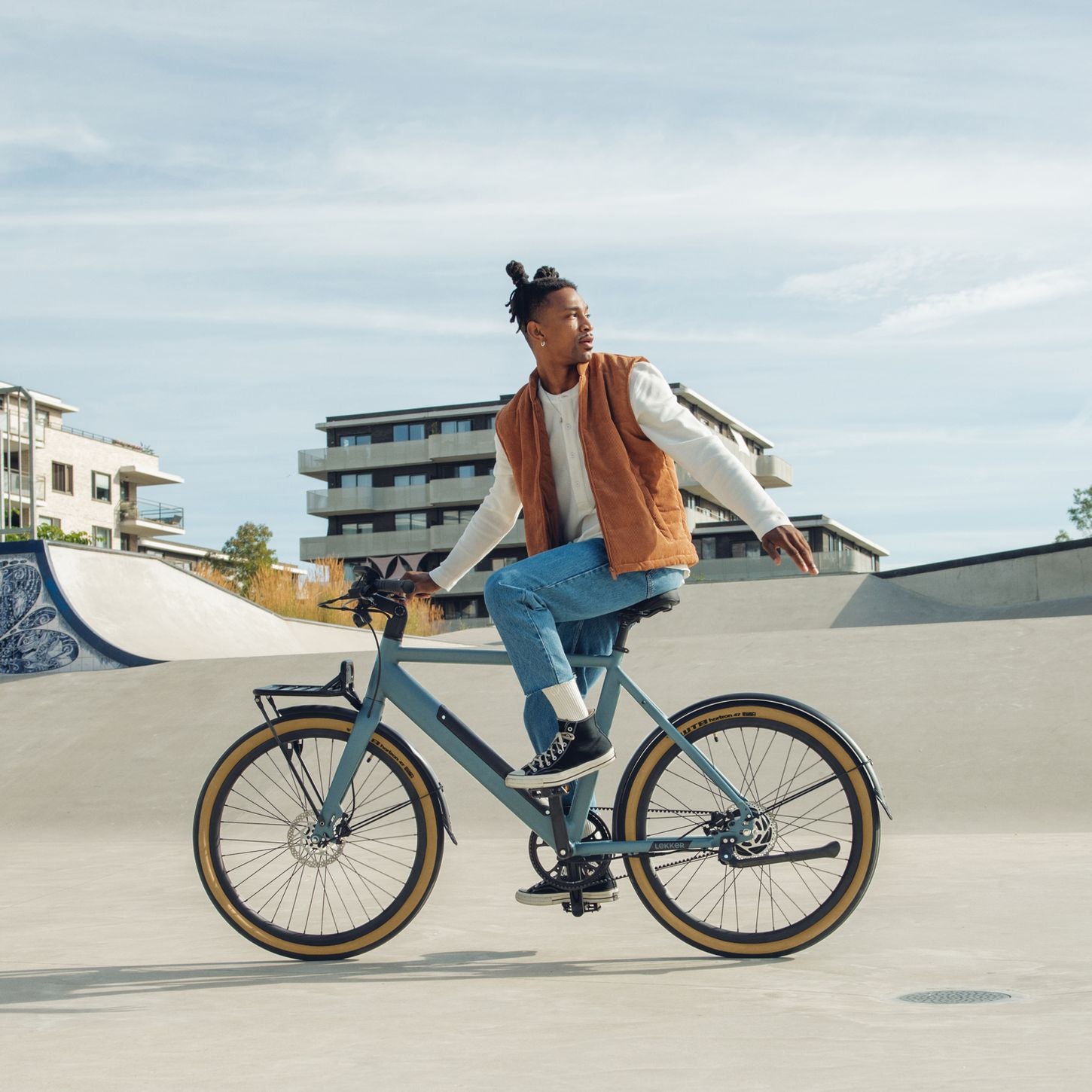 LEKKER warranty provides you with:
2-year warranty on the key components of your (e)Bike: the frame, battery, motor, fork, crank set, seat post and handlebar.

2-year warranty on all LEKKER branded accessories, including LEKKER battery chargers.
Exclusions and small print:
Warranty only applies to the original owner and is non-transferrable. 

Consumable components such as tyres, tubes, bearings, spokes, chains, cassettes, chain rings, brake pads, saddle covering, handlebar grips and cables are excluded from warranty. 

Warranty only applies if the bike is used within the intended use and mass load restrictions communicated in our size charts. 100KG on the + models and 115KG on the GT models. 

Any modifications or custom adaptations will void warranties. 

Damage caused by negligence, abuse or improper use, neglect, stunt riding, accidents, improper maintenance, incorrect assembly or not following assembly manuals, videos or instructions provided as well as normal wear and tear are excluded. 

Commercial use (hire or fleet) is also excluded.

Belt failure is subject to review from the manufacturer (Gates).

Shipping, transportation and/or labor charges, if applicable, are not included and may be charged separately depending on your circumstances. Replacements or repair will be at LEKKER's discretion and might include newer model(s) or parts. 

We can only provide replacement parts if you are located in one of the countries where we ship our bikes to. Please note that if you move to another country, we will not be able to send replacement parts to you.

Warranty is not renewed or extended as a result of warranty repair or replacement.

Non-LEKKER branded accessories are excluded from our warranty and would need to be claimed with the accessory brand directly. The LEKKER team would of course be happy to assist should you have questions on a non-LEKKER branded accessory purchased at LEKKER.

To qualify for a potential reimbursement on any labor and/or parts, these must always be pre-approved by the LEKKER customer service team in advance in writing. Any claims for reimbursement after replacement or repairs are completed or initiated will be rejected.
How to claim your warranty with us:​​
In the unlikely event of a defect, our customer service team is here to support you throughout the process to ensure we get you back on your bike as soon as possible. We aim for our warranty process to be as efficient and easy as possible for you.

In order to claim your warranty please, contact our customer service team via the contact widget at the right bottom corner of our website. Please ensure to provide as much relevant information as possible to help our team assess the issue. This includes adding a picture of proof of purchase, a detailed description as well as evidence of the defect – photos and videos – where applicable. Based on the team's initial assessment, we might ask you to fill out a form for our warranty department's further assessment.

For bikes purchased at one of our LEKKER stores, after assessment, the LEKKER team might ask you to come into the store for our mechanics to discuss the issue and possible solution with you.

For online purchases located far from our LEKKER stores our customer service team might discuss options for sending the bike back to our stores or direct you to a local bike service point for assessment if and when required.

After you have made your claim with us the LEKKER customer service team will get back to you as soon as possible, with an estimated turnaround time of 48-hours. Should you have questions or need any further information on the processing of your claim or the terms & conditions or process in general please feel free to contact us via the ticket you received when filing your warranty request on our website. 
Do you have a question?
Please feel free to contact our customer service team through the Contact button.